By enrolling your child at Loretto Catholic School in Douglas, AZ, you are setting them up for future success. Since 1924 we have carried a tradition of providing our students with a high-quality education while instilling
Catholic values
that stay with them beyond the classroom. Loretto students grow up to be kind, upstanding citizens and intelligent, inquisitive people who make a positive difference in their world!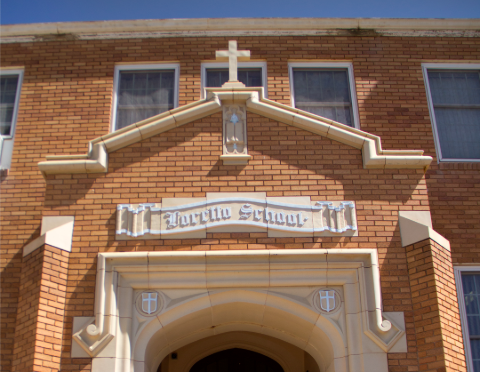 Empowering Our Students to Become Great Leaders
We enroll an average of 230 students yearly from kindergarten through eighth grade. Children entering kindergarten must be five years old by September 1 of the school year in which they are enrolling. Loretto Catholic School serves families from Douglas/Pirtleville and surrounding communities.
Offering a Fun yet Challenging Academic Curriculum
We are proud to continue our tradition of offering the highest quality, rigorous education to help our children grow intellectually. Our teaching is assisted by usage of state-of-the-art technology. We also offer physical education and classes in the arts. Each of our classrooms are a safe, secure and structured learning environment with a small class size, so students can receive the attention they need to succeed. Our goal is academic excellence for each and every student by offering an enriching environment in which they can develop a lifelong passion for learning.