Franciscan University of Steubenville Missionaries at Loretto School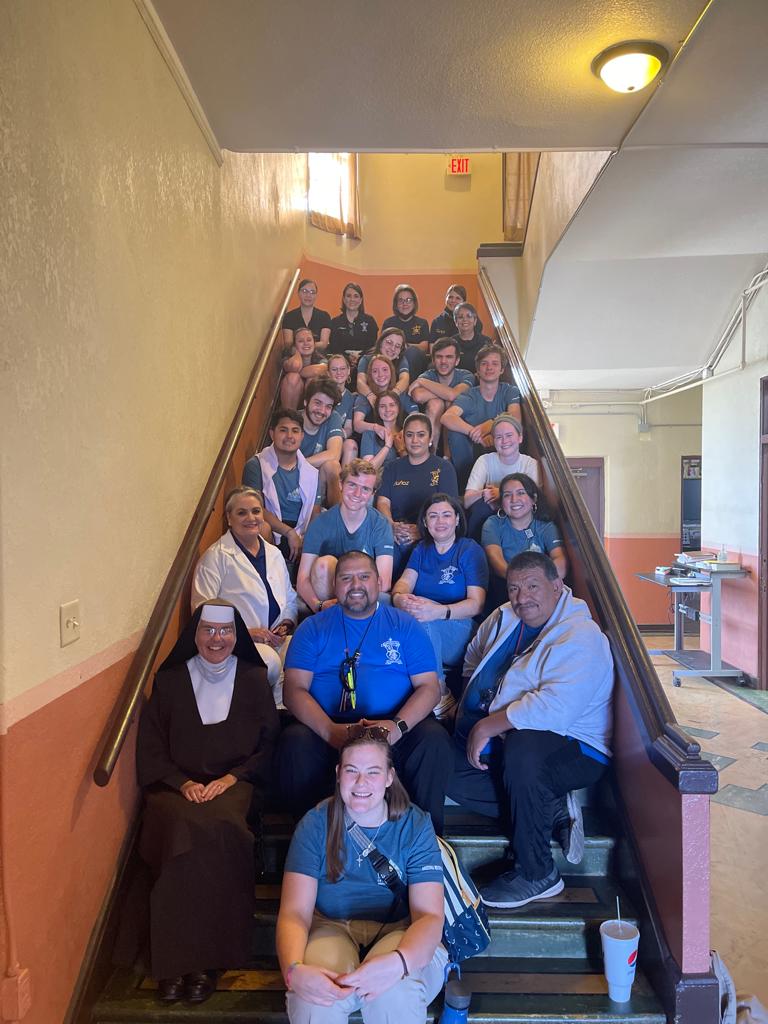 ---
Well as you all know the time has come and gone for the Franciscan University of Steubenville student missionaries. Every year they come to Douglas to provide religious services to Loretto School students and their families. They arrived in Douglas on Saturday March 12, 2022 to take part in fun activities together with the Loretto School students. This is one of the student's favorite times of the school year. Praise the Lord!
Activities included religious retreats for every grade level, reflections where students learned about Catholic formation, respectfulness, and leadership service to others. Other activities were missionaries assisted teachers with special classroom work and cleanup, the Festival of Praise for the students and the Catholic community of St. Luke's Church in Douglas, AZ and the well-known volleyball game between the Missionaries and the Loretto School Eighth Graders.
The missionaries left Douglas on March 19th 2022 with good experiences and fond memories of the Loretto School and Families.