Carmelite Sisters of the Most Sacred Heart of Los Angeles
The Carmelite Sisters of the Most Sacred Heart of Los Angeles live according to the Gospel, the Church, and the spirituality of Carmel. We are inspired and led by the life and words of our foundress, Venerable Mother Maria Luisa Josefa of the Most Blessed Sacrament. God's grace has blessed our school, Loretto Catholic School, with the Carmelite charism which has a long-standing tradition throughout history.
Both St. Teresa and St. John of the Cross were inspired by the Carmelite tradition. Carmel means "enclosed garden in which God Himself dwells." Teresa's doctrine is rooted in God's dwelling within the soul. Therefore, our vocation is to both reflect and to take action in serving the Church and our world, encouraging others to engage in a deeper spiritual life through education, health care, and spiritual retreats.
God calls us to be a light in the world, spreading the joy and compassion of His love through prayer and service. Our divine mission takes place in the heart and in the world as we commit ourselves to contemplation and to helping our community. As our foundress, Mother Luisita, described our mission, "The soul of each Carmelite raises herself to Christ, Who is her heaven, while her shadow falls in charity upon earth doing good to all people."
The Contemplative Tradition of Carmel and Works of the Apostolate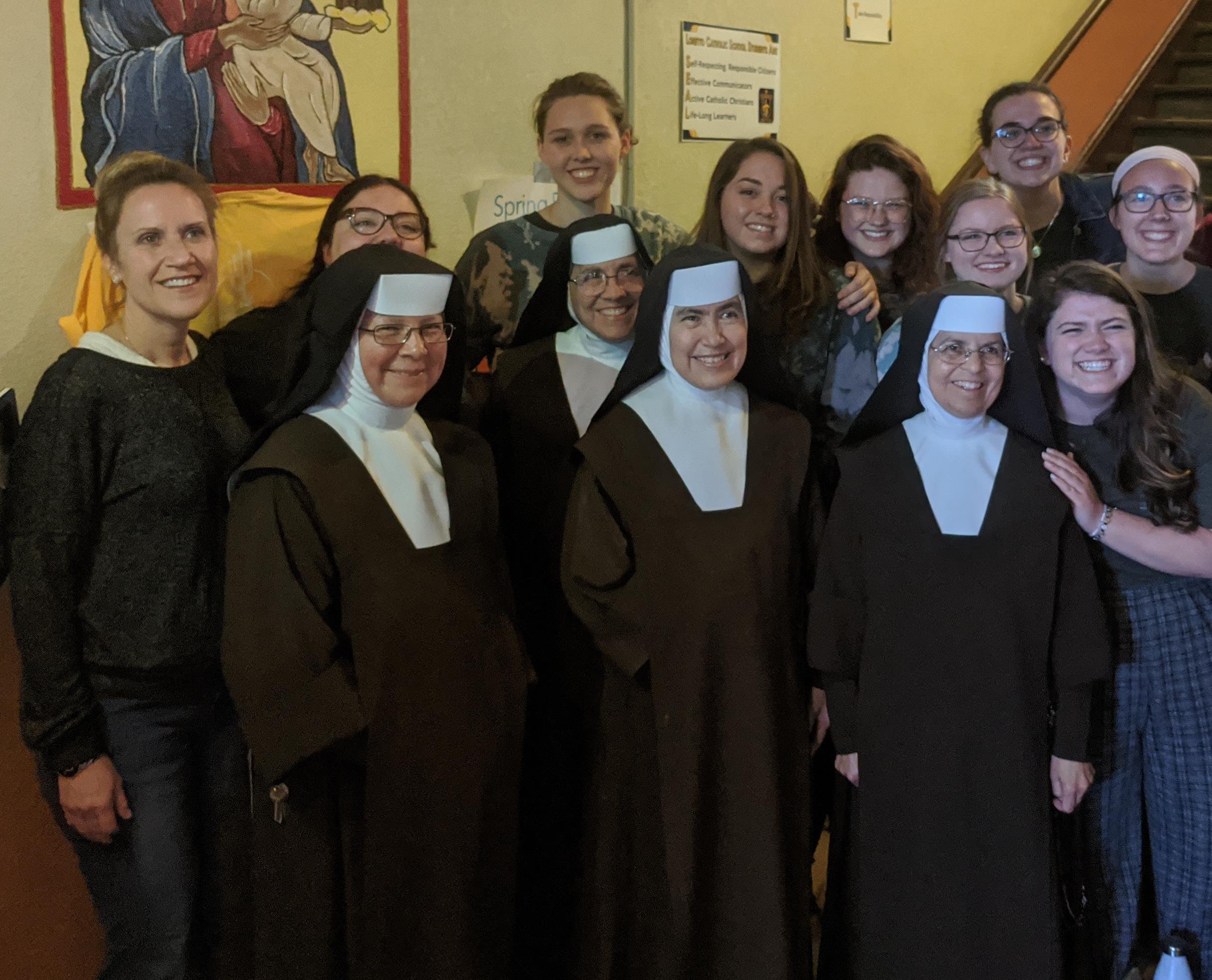 As Carmelites, prayer is the foundation of everything that we do. Every aspect of our lives is dedicated to developing that union with Christ from which all our apostolic activity must flow.
Union with God, of itself, is the most fruitful of all apostolates according to St. Teresa and St. John of the Cross. Whatever work is entrusted to us flows from, and is part of, our union with God.
The specific charism of Mother Luisita, which led to the foundation of our Institute, blends contemplation and apostolic works in loving service of the Church.
As we live and develop the charism left to us by Mother Luisita, a variety of apostolates has emerged in our Institute.
"Even as a cypress tree raises its branches to heaven and casts its shadow upon the earth, so the soul of each Carmelite raises itself to Christ, Who is her heaven, while her shadow falls in charity upon earth doing good to all people."